Tom Paxton's Children's Songbook (music book) Cherry Lane Music: 1989: Storyteller: Start Records Ltd: 1991: It Ain't Easy: Flying Fish: 1991: A Car Full of Songs. The Last Thing On My Mind Piano Chords Learn to play piano accompaniment for The Last Thing On My Mindwith Piano Chord Tabs by Rockmaster.

Just Released: Anne Hills sings the songs of Tom Paxton
From Appleseed Records: 'The Things I Notice Now, is a loving tribute to one of America's most iconic bards by one of folk music's most beautiful voices. Includes three duets with Tom and a new Paxton original! '

'Anne Hills was a 15-year-old student at Michigan's Interlochen Arts Academy in the 1970s when she first heard Tom Paxton on her roommate's stereo. Fast forward a few years and she found herself collaborating with Tom and the late Bob Gibson as the Best of Friends trio (1984-85). (That short-lived group is preserved on the 2004 Appleseed CD, Best of Friends). A few decades later, Anne and Tom recorded their first full-scale collaboration, Under American Skies (Appleseed, 2001). And now the circle is complete with the release of The Things I Notice Now (Appleseed, 2012), Anne's new 12-song CD of all-Paxton compositions celebrating Tom's 75th birthday (Halloween, 1937). Available from Appleseed Music, iTunes or CD Baby'
New U.K. Tour Announced!
Tom has just announced a new schedule of shows in the U.K. from April 25th to May 2nd, 2013. Details on the performances page
Tim Grimm's new album Thank You Tom Paxton!

The fine American stage and film actor, Tim Grimm, is also a talented singer/songwriter, so I was delighted and surprised when he told me of his plans to do an album comprised of just my songs called Thank You, Tom Paxton! I'm also delighted to say that in my opinion he's made a really superb job of it. I heartily recommend it to you. Thank You, Tim Grimm!
It's available online from CD Baby.
The Latest Song
As I slowly became aware of the tragedy in Tucson, once again I felt a deep anger and disgust at the sheer senselessness of it all. Still, I thought, I'm not going to try to write anything about this because I'd probably just go incoherent. So, no song, I thought; then, a question kept coming up in my head––not for the first time––and I finally decided that it was a song unto itself, What If, No Matter ...
Peace,
Tom Paxton
Alexandria, VA
Jan 26, 2011
Jennifer Paxton and The Teaching Company

I've been a Teaching Company groupie for several years, taking courses on Greek history, Shakespeare's kings, and how to listen to and enjoy great music. They've all been outstanding. Imagine, then, my joy and astonishment on Christmas when my daughter, Jennifer, presented us with a course in English history from the time of King Arthur to the Tudor Conquest––
taught by her
! (See her bio below) All I knew of this project, however, was a mention she made a few years ago of having done a trial lecture for The Teaching Company. Never another word did she utter until she laid the finished product in my hands on Christmas. Are my buttons bursting? As Sarah Palin would say, You betcha! My advice is to get the DVD version. Story of Medieval England: From King Arthur to the Tudor Conquest - Taught By Professor Jennifer Paxton, Ph.D., Harvard University,
Prof.Jennifer Paxton, Ph.D.
Dr. Jennifer Paxton is Professorial Lecturer in History at Georgetown University, where she has taught for more than a decade, and Visiting Assistant Professor of History at The Catholic University of America. The holder of a doctorate in history from Harvard University, where she has also taught and earned a Certificate of Distinction, Professor Paxton is both a widely published award-winning writer and a highly regarded scholar, earning both a Mellon Fellowship in the Humanities and a Frank Knox Memorial Traveling Fellowship. She lectures regularly on medieval history at the Foreign Service Institute in Arlington, Virginia, and has also been invited to speak on British history at the Smithsonian Institution and the Shakespeare Theatre in Washington, DC. Professor Paxton's research focuses on England from the reign of King Alfred to the late 12th century, particularly the intersection between the authority of church and state and the representation of the past in historical texts, especially those produced by religious communities. She is currently completing a book,
Chronicle and Community in Twelfth Century England
, that will be published by Oxford University Press. It examines how monastic historians shaped their narratives to project present polemical concerns onto the past.
.... The Marvelous Toy is now also available as a multi-sensory digital children's book from MobiStories™

Available as a mobile app for iPhone (and soon iPad), as well as a PC version, the digital version of 'The Marvelous Toy' cleverly combines the music and lyrics with Steve Cox's stunning illustrations from the original hardcover book (Imagine Publishing). Clever touch-activated animations deliver a one-of-a-kind storytime experience for kids to enjoy anywhere, anytime. [more information]
Classic Children's Song Becomes A Picture Book
For nearly half a century, my song 'The Marvelous Toy' has delighted children and adults alike. A simple tale about a mysterious, magical, and mystical toy that a father gives to his son - and that eventually gets passed down to the next generation - it celebrates a child's sense of wonder and imagination.
The song has finally become a stunning picture book - oversized, wonderfully packaged, and complete with a CD offering three songs sung by me plus a music-only version of 'The Marvelous Toy' to sing along with. Featuring incredible and wildly imaginative art by Steve Cox, illustrator of the award-winning Pigs Might Fly, the story is now as amazing to look at as it always has been to listen to. It's now available nationwide as a hard-cover book, with CD, from Peter Yarrow Books/Imagine. [Order now from Tom]
Tom and his grandson, Sean Silvia, perform The Marvelous Toy
accompanied by Robin Bullock - Lee District Park, Franconia, VA June 30, 2010
Tom Receives Honorary Doctorate

Tom received an honorary Doctorate of Music from Washington College in Chestertown, MD on Oct. 2nd. The occasion was the dedication of the new Gibson Arts Center.

What A Time at Wolftrap

Photo: Sally Farr
On Aug. 22nd I joined my old, old friends Noel Paul Stookey and Peter Yarrow at Wolf Trap, Washington DC's premier outdoor concert site as a surprise guest. Mary Travers' continuing health problems made it impossible for her to be there, but Noel and Peter were determined to carry on. They gave a warm, funny and emotional performance that had the large audience on their feet shouting for more. But, then, when haven't they done exactly that?

Pete's 90th Birthday Party at Madison Square Garden
May 3rd, 2009
WASN'T THAT A PARTY!
Tom Morello, Eric Weissberg and I
thrashing out John Henry.
Kate Paxton photo
Pete Seeger celebrated his 90th birthday with 18,000 friends and family in Madison Square Garden on May 3rd, and I was truly privileged to be part of it. Talk about your hootenannies! The concert––to support the Hudson River Sloop Clearwater Project––sold out in 15 minutes online and the buzz in the Garden was electric. The list of performers was jam-packed with top-liners, all thrilled to be there to celebrate Pete. My daughter, Kate, and I arrived at the Garden, to join Eric Weissberg and Tom Morello for a run-through. The rehearsal was worth the price of admission, as they say. Many musical jokes, much irreverence and, in the end, a new appreciation of a great old song. Tom Morello is a terrifically talented rock guitarist formerly of Rage Against the Machine and Audioslave who also performs as the folk alter ego, 'The Nightwatchman.' Eric Weissberg is an old friend who frequently tours with me, and is one of the best banjo musicians in the business, best known for the "Dueling Banjos" theme for Deliverance. Both Tom and Eric have been tireless supporters of important causes like Pete's Clearwater project for years. We hung around for a while in our communal green room, which we shared with Steve Earle, Taj Mahal, Ben Harper, Billy Bragg and Bruce Cockburn, telling war stories of gigs-from-hell and generally whooping it up.

Bruce Cockburn, Tom & Billy Bragg
Kate Paxton photo
Tom with Oscar the Grouch
Kate Paxton photo
Tom Morello, Tom and Eric
Tom Chapin photo
We wandered up and down the halls, meeting old friends: Joan Baez, Ramblin' Jack Elliot and Tom Chapin. I also began what I hope will prove to be an enduring relationship with Oscar The Grouch.
The show began shortly after 5 PM. I cannot imagine the organizational wizardry it took to get it on, period, and to finish 4 and a half hours later was another miracle. Tom, Eric and I followed Ani DiFranco and Bruce Cockburn, who rocked the hall with Which Side Are You On? We did John Henry, one of Pete's favorite traditional American ballads. Tao Rodriquez-Seeger, who coordinated all the talent for the evening, was the miracle worker that night. Hat's off and a standing ovation for Pete's grandson!
Finale, This Land Is Your Land, with Springsteen, Mellencamp, Emmylou, Joan, Arlo, Kristofferson, Pete, Peggy, Morello, Dave Matthews, and, for all I know, Woody himself.
Hey, let me say it again: This Land Is Our Land, and wasn't that a party?
GRAMMY® AWARD TO TOM
Tom was honored with a 2009 LIFETIME ACHIEVEMENT AWARD from the Recording Academy during the 51st Annual GRAMMY® Awards on February 8th. 'This year's recipients are a prestigious group of legendary performers, creative architects and technical visionaries who have made lasting contributions to the music and global communities,' said Neil Portnow, President/CEO of The Recording Academy. 'Their outstanding accomplishments, legendary passion and artistry have positively affected our culture and will continue to influence and inspire generations to come.'
A SPECIAL NOTE
A Lifetime Achievement Award from the Grammys®–– wow. I hope this means I can continue my lifetime! My daughter, Kate, accepted for me and charmed everyone there, I'm told. People who had grown up with my song about her recognized her and wanted to hang out with her––and so they did! More on this later.
FEATURE ARTICLE IN WASHINGTON POST
Tom was featured in a Washington Post profile which appeared on Saturday, February 7th. [link]
NEW ONLINE STORE
Tom's NEW ONLINE STORE now allows viewers to preview music from each album. CDs are now available from us online through Nimbit®, a leading retailer noted for fast and secure service. View Tom's online catalog.
TOM'S FIRST SIX ALBUMS FOR ELEKTRA HAVE BEEN RE-RELEASED
'Ramblin' Boy,' is now available on CD in the U.S.! Recorded in 1964, it began a 7-year, 7-album relationship with one of the premier folk music labels of the 60s. Produced in New York by legendary producer Paul Rothchild (Janis Joplin, The Doors), the album instantly established Tom on the international folk music stage. Here are the original recordings of The Last Thing On My Mind, Ramblin' Boy and I Can't Help But Wonder Where I'm Bound and 12 others. Order now.
NEW DOWNLOADS
Some of you will recall that back in 1980 I wrote a song about the government's bail-out of Chrysler. With the current nonsense, I have been bombarded with requests for an update. Arlo Guthrie––who recorded the original version––was among those who wanted a new take. Here it is, together with a song for the pit bull with lipstick, and I don't mean Tina Fey. Free downloads: Sarah Palin, and I Am Changing My Name to Fannie Mae.
Also enjoy Tom's Sarah Palin in a short video on YouTube.
3-Festivals-3
The great thing about folk festivals is seeing and hearing old friends; this goes for both performers and festival goers, I imagine. New songs, new licks, old favorites, good (we hope) weather make it something to look forward to.
Tom, Harvey Reid, Bryan Bowers, Don Edwards
The Tumbleweed Festival is in Garden City, Kansas and you haven't seen flat till you've seen western Kansas. They have about 30,000 citizens there and many of them turn out for the two-day festival which is held next to the zoo. Great to be singing Goin' To The Zoo and see two bison rolling in the dust in the background!
Three old friends were there: Don Edwards has been a Grammy nominee, Western Music Association Performer of the year three times and has won many other awards. He yodeled for Nanci Griffith on her Grammy-winning CD Other Voices, Other Rooms, and acted with Robert Redford in The Horse Whisperer. He knows, and can sing, every cowboy song ever sung. Harvey Reid has been performing for 33 years and has some 20 CDs on his own label, Woodpecker Records. Harvey won the 1981 National Fingerpicking Guitar Competition and the following year he won The International Autoharp Competition. Bryan Bowers is an acknowledged master of the autoharp, winner of the Frets Magazine poll five years in a row. The scheduling allowed us all to hear one another's sets at least once. Willis Pracht, the festival chairman, and his wife Connie entertained all the performers at their home on Saturday night and, sure enough, there was a kitchen table we commandeered. We had a wonderful time.
with Janis Ian in Philadelphia
The following week I returned to The Philadelphia Folk Festival for the God-knows- how-many-eth time. It's one of the largest folk festivals in North America and this year they loaded the bill big time: Steve Earle, Janis Ian, Kathy Mattea, Jean Ritchie, Judy Collins - the list goes on and on. Backstage was old home week and everyone kept jumping up to go stand in the wings to listen to one another. Some of these friendships go back for decades; others are more recent. The music is still prime.
The Tönder Festival in Denmark is down by the German border. Its huge. I've been there with Arlo Guthrie and Lonnie Donegan in the past, and this year with Mary Black and Tim and Mollie OBrien, among others. It goes for three loooong days and this year Mary and I closed the festival. Mary has one of the purest, strongest voices youve ever heard and is prominent on my iPod. Even more represented there are Tim and Mollie. Total favorites of mine, and in Tim's case, Grammy-winning favorites. Three festivals in three weekends on two continents. I thought I was supposed to be slowing down!
| | |
| --- | --- |
| The Tönder Folk Festival - Denmark | with Tim and Mollie O'Brien at Tönder |
Earlier Tour Updates may be found here

Many of Tom's CDs, as well as his books, are now available from Nimbit, a leading online retailer.
The Marvelous Toy
is a stunning picture book - oversized, wonderfully packaged, and complete with a CD offering three songs sung by Tom plus a music-only version of '
The Marvelous Toy
' to sing along with. Featuring incredible and wildly imaginative art by Steve Cox, illustrator of the award-winning
Pigs Might Fly
, the story is now as amazing to look at as it always has been to listen to. It's now available as a hard-cover book, with CD, from Peter Yarrow Books/Imagine,
[ Order now from Tom] ]
Comedians & Angels
(Grammy®-nominated !)
is Tom's
NEWEST CD RELEASE
Tom Paxton Songbook
(February, 2008). Songs of love and remembrance recorded in Nashville with a country/Americana tinge. Over the course of the new CD's 15 tracks, Paxton pays tribute to his family, his fellow musicians and activists, and to lovers 'real or merely imagined.' This album stylistically unites seven newly-penned originals with rerecorded versions of songs from his back catalogue of more than 40 albums, and delivers the warmth, simplicity and from-the-heart grace that has been as much a Paxton trademark as his humorous, sometimes biting political songs, his Scandinavian fisherman's cap, and the twinkle in his eyes.[ read review ]
[ Order ]
Live In The UK
(Grammy®-nominated !)
, received a 2006 Grammy® nomination in the Traditional Folk category. Subtitled
Souvenir
, the CD is just that. Recorded live on mini-disc during a 10-city tour of England and Scotland in 2003, the CD celebrates Tom's 40-year relationship with his British fans.
Live In The UK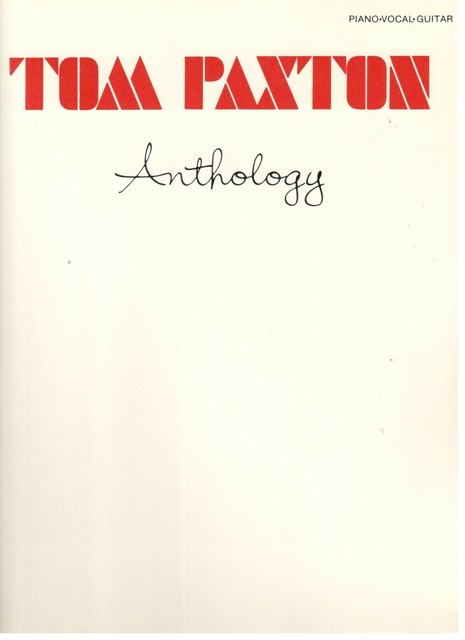 features Tom's typical 'short shelf-life' musical commentaries on the current scene, as well as including most of the British audience's favorites:
Ramblin' Boy
,
The Last Thing On My Mind
and
Bottle Of Wine
.
[ Order ]
Your Shoes, My Shoes
(Grammy®-nominated !)
was recorded at Bias Studios in Springfield, VA, in 2001, produced by Cathy Fink and Marcy Marxer, who have been Grammy nominees four times for their wonderful children's recordings. Joined by children on this album, Tom sperforms such classics as 'Barney Ate My Homework','It's Time Out Again', and the title song 'Your Shoes, My Shoes.'
[ Order ]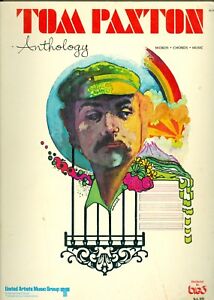 Tom Paxton All Tracks
About Tom - Recordings - Performances - The Store - Free Downloads
Back In The Day - Contact Us - FAQ
Schedule Last Updated: Friday, 01-Dec-2017 17:57:08 MST
Entire site ©2013, Tom Paxton
Songs By Tom Paxton