TechSmith and Panopto Announce Strategic Alliance to Simplify Video Creation, Content Management and Security
The Blackboard Teaching and Learning Conference Europe will be held virtually on May 25-27, 2021 from 9:00-13:00 BST Join us for a virtual education conference with interactive online sessions to get ideas and content that informs, inspires and helps you thrive. Strawinskylaan 4117. 1077 ZX Amsterdam, Netherlands. Get Directions View office openings Sydney. Level 13, 207 Kent Street. Sydney NSW 2000, Australia.
General News
Businesswire
OKEMOS, Mich. & SEATTLE--(BUSINESS WIRE)--TechSmith Corporation, the leading provider of screen capture and video editing tools, and Panopto, the leading video management system provider for higher education and large enterprises, today announce a multi-year strategic partnership to give students, educators, and employees a powerful solution for creating, securing, and distributing video-based intelligence in universities and enterprises. As part of the partnership, TechSmith is winding down its Knowmia Enterprise service and is recommending Panopto as its preferred migration platform. We specialize in helping first-time creators make content for workplace knowledge sharing, software training, customer onboarding, and educational videos. TechSmith's flagship screen capture products, Snagit and Camtasia, have been market leaders for over 30 years, and have been used to create billions of images and videos by more than 65 million users across 193 countries. Headquartered in Seattle, with offices in Pittsburgh, London, Hong Kong, Singapore, and Sydney, Panopto has received industry recognition for its innovation, rapid growth, and company culture.
William Hamilton, Co-Founder and Chairman of the Board
William (Bill) Hamilton is co-founder and Chairman of the Board at TechSmith.
As Chairman of the Board, Bill is focused on TechSmith's strategic partnerships. He is also working alongside the company's executive leadership team to shape and drive the company's global product strategy.
Wendy Hamilton, Chief Executive Officer
Wendy is a values-first leader and is committed to the practice of putting customers first. She is focused on leveraging her more than 25 years of experience in product innovation, growth strategy, and global leadership to expand TechSmith's leading position in the visual communication space.
David Norris, Chief Technology Officer
David joined TechSmith in 2016. He is responsible for leading TechSmith's strategic technical vision, overseeing emerging product efforts and guiding the company's overall technology development. Prior to TechSmith, David had 40 years of technology experience in executive roles, software development, business intelligence and analysis, operations, and product management.
Tony Lambert, Vice President- Client Engineering
Tony has been with TechSmith since 2002 and leads engineering teams responsible for desktop and mobile applications, including Snagit, Camtasia, Morae, Capture, and Motion, as well as core intellectual property. He works to ensure a world-class environment for TechSmith engineers to do their best work. Tony worked as a software engineer for Camtasia, Snagit, Morae, and Screencast before moving on to lead the development efforts for TechSmith Knowmia (formerly TechSmith Relay) and Cloud Services teams.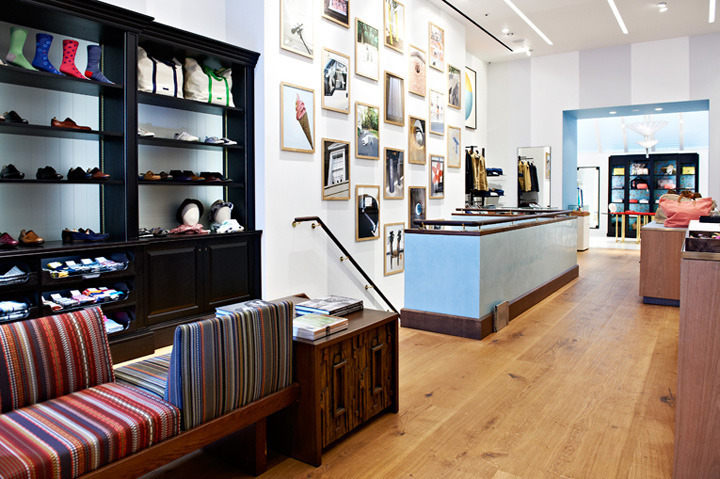 Amy Casciotti, Vice President- Human Resources and Customer Care
Amy is focused on being an advocate for both the company and its employees to ensure TechSmith and their staff have the skills needed to continue to move the company and employee engagement forward. She is also a customer advocate, ensuring TechSmith does right by both their employees and customers. Amy has also had roles across the company since joining TechSmith in 1995.
Kevin Irwin, Chief Financial Officer
Kevin is responsible for providing analytical and financial acumen to help drive profitability and growth for TechSmith. Prior to TechSmith, Kevin held various positions within finance for Wolters Kluwer, ACI Worldwide, CIT Group, and Intel Corporation over the past 20 years.
Dewey Hou, Vice President- Product Development
Dewey is responsible for improving the software engineering organization at TechSmith. He ensures that software development, software testing and user experience teams ship high quality products that meet the needs of customers. Dewey joined TechSmith in 1990 and has worked as a software developer, technical product manager, and project manager.
Tony Dunckel, Vice President- Market Solutions
Tony Dunckel joined TechSmith in 2002 and has held roles as Vice President of Web and Enterprise Services, and Product Manager. In addition to his experience at TechSmith, Tony also worked in development and product management roles for Fortune 500 companies: EDS and Fidelity National Financial.
Vadim Polyakov, Vice President- Cloud Services
Vadim joined TechSmith in 2017 and brings almost 20 years of experience in delivering solutions through analysis, modeling and implementation. Previous to TechSmith, Vadim has held leadership roles in enterprise architecture, information systems, practice management and product development. His role at TechSmith will help shape cloud offerings in order to provide deeper value to TechSmith customers.
Techsmith Amsterdam New York
Troy Stein, Senior Director- Camtasia
Troy has held multiple roles across TechSmith since joining in 2002, including Senior Enterprise Account Executive, Senior Innovation Strategist, Product Manager, Business Architect, and Solutions Architect. Prior to TechSmith, Troy launched a software company, and was a program manager at Cisco Systems.
Techsmith Amsterdam City
Sherri Powers, Director of Marketing
Techsmith Amsterdam News
Sherri is responsible for the success of TechSmith's marketing activities, including the development and delivery of the marketing strategy, marketing tactics, and external communications relating to TechSmith's brand and product lines. Sherri has over 9 years of experience working on strategic marketing programs within the video communications industry.