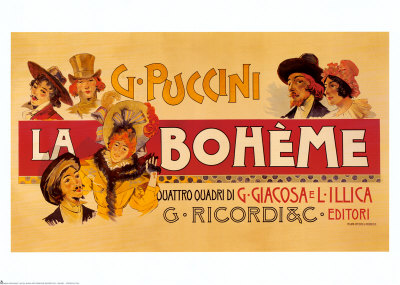 Directed by Brian Large. With Mirella Freni, Luciano Pavarotti, Gino Quilico, Nicolai Ghiaurov. Directed by Matthew Diamond. With Marco Armiliato, Kelli O'Hara, Lucas Meachem, Michael Fabiano. Von Karajan's recording of Puccini's La Boheme is probably the best all-around; sound, orchestra detail, structure, and magnificent singing, especially from Pavarotti and Freni. Von Karajan's concept of the opera is grand, which isn't exactly to my taste. I prefer the Beecham-Los Angeles-Bjorling for the conductor's lyrical concept.
Comedy, romance and tragedy – all the ingredients for a successful soap opera. Turn the clock back to Paris in the 19th century and the same winning formula was used in the best-loved opera of all time, Puccini's La Bohème.
Thomas Beecham conducted more than 300 performances of Puccini's La Bohème. His mono recording boasts the beautiful pairing of Victoria de los Angeles and Jussi Björling – and features magical conducting and superb singing throughout.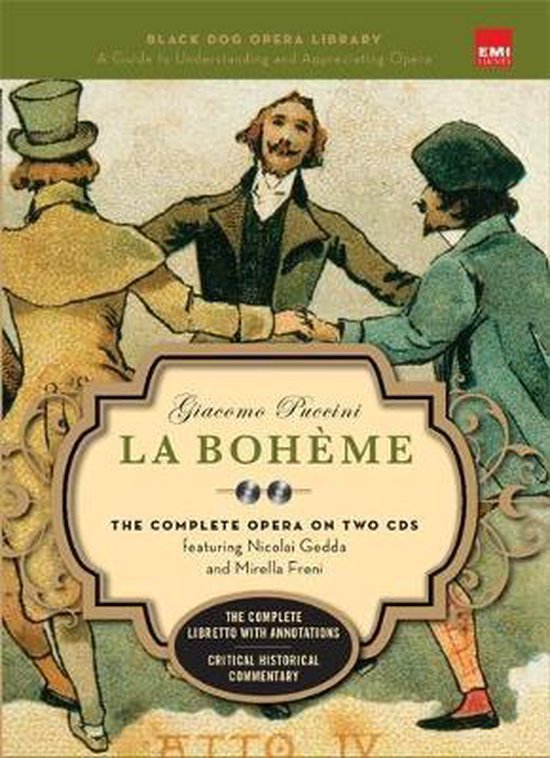 Another EMI set, made later in 1956, highlights Maria Callas as Mimì, a role she never performed on stage and in fact studied specifically for this recording. Both she, and the silky-voiced Giuseppe di Stefano as Rodolfo, provide plenty of passion and character. So do Luciano Pavarotti and Mirella Freni under the baton of Herbert von Karajan, on Decca. The whole cast blends well in this highly romantic, but perhaps less dramatic, version.
Also on Decca, the husband-and-wife dream team of Angela Gheorghiu and Roberto Alagna delivers plenty of beauty and passion in a moving interpretation of the opera. Riccardo Chailly's conducting in this performance is hard-driven and unsentimental and the recorded sound is spacious.
Less dynamic, perhaps, is Zubin Mehta's version, featuring an all-Italian cast including Andrea Bocelli, whose unique voice glides effortlessly through Puccini's delicious arias. However, his lightweight approach, combined with a rather wobbly Mimì in the shape of Barbara Frittoli, is no match for our overall winner.
Thomas Beecham's recording may be old but, quite simply, it's a stunner from start to finish. Operas don't get any better than this – not even soap operas!
Puccini's evergreen paean to young love and the bohemian life has captivated generations of Met-goers through Franco Zeffirelli's iconic production. Movie theater audiences for the high-definition transmission of this staging got to see it with fresh eyes in a touching performance starring Angela Gheorghiu and Ramón Vargas as the frail seamstress and her poetic lover.
Full Synopsis
Performance Info
Performance Date
Apr 5, 2008
Composer
La Boheme Puccini Imslp
Giacomo Puccini
Librettist
Giuseppe Giacosa, Luigi Illica
Run Time
2 HRS 16 MIN
Metropolitan Opera Orchestra and Chorus
DVD release by EMI Classics / The Metropolitan Opera
Cast & Creative
Nicola Luisotti
La Boheme Puccini Youtube
Angela Gheorghiu
Ainhoa Arteta
Ramón Vargas
La Boheme Puccini Opera
Ludovic Tézier
Oren Gradus
Apr 5, 2008

Giacomo Puccini

Giuseppe Giacosa, Luigi Illica

2 HRS 16 MIN

DVD release by EMI Classics / The Metropolitan Opera

Nicola Luisotti

Angela Gheorghiu

Ainhoa Arteta

Ramón Vargas

Ludovic Tézier

Oren Gradus